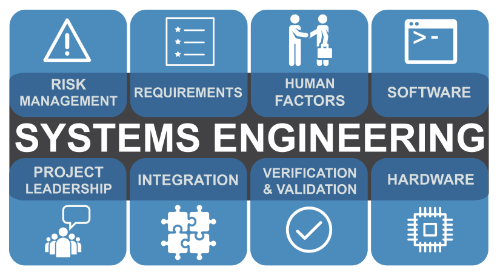 Systems Engineering
Systems engineering is an interdisciplinary field of engineering and engineering management that focuses on how to design, integrate, and manage complex systems over their life cycles. … Systems engineering deals with work-processes, optimization methods, and risk management tools in such projects.
Systems Engineering Course
Systems Engineering uses a structured yet flexible approach to provide a holistic, solid foundation to the successful development of complicated systems. The course takes you step by step through the system life cycle, from design to development, production and management. Students learn about the human, physical, energy, communications, and information requirements of useful systems.
Systems Engineering Career
Systems engineers are in high demand. If you have the skills and interpersonal attributes needed to succeed in this fast-paced and multidisciplinary role, becoming one could be a good career move in any industry — especially considering current engineer salary trends.
---
---